Search for Books // Busca por nombre, autor o ISBN
No Right Turn (Paperback)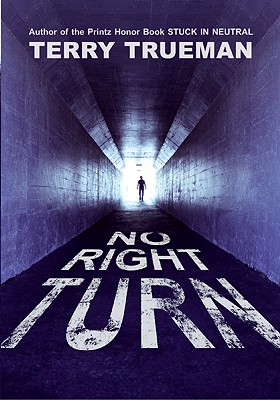 $10.79

Usually ships in 1-5 Days
Description
---
I heard the gunshot and I knew what had happened. Even before I made it downstairs to Dad's office, I knew what he'd done.
How do you live your life after catastrophe hits your family? How do you go back to football practice, or take a girl out on a date, or talk to your friends about normal stuff when nothing is normal anymore? Three years after his father's death, Jordan is still wondering.
But then, salvation comes—in the form of a '76 Corvette. It's gorgeous, it's beautiful, it's incredibly sexy. And so is the girl who suddenly takes notice of him.
Slowly Jordan realizes that maybe, just maybe, he can start living again. But the real question is: Does he want to?
About the Author
---
Terry Trueman grew up in the northern suburbs of Seattle, Washington. He attended the University of Washington, where he received his BA in creative writing. He also has an MS in applied psychology and an MFA in creative writing, both from Eastern Washington University.
Terry is also the author of Stuck in Neutral and its companion novel, Cruise Control; Hurricane; 7 Days at the Hot Corner; No Right Turn; and Inside Out.