Search for Books // Busca por nombre, autor o ISBN
The Time Ships (Mass Market)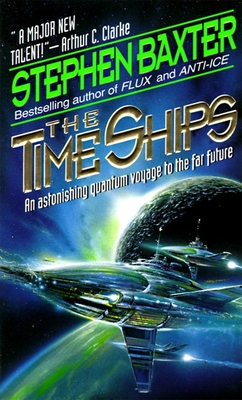 $9.89

Usually ships in 1-5 Days
Description
---
There is a secret passage through time
...and it leads all the way to the end of Eternity. But the journey has a terrible cost. It alters not only the future but he "present" in which we live.
A century after the publication of H. G. Wells' immortal The Time Machine, Stephen Baxter, today's most acclaimed new "hard SF" author, and the acknowledged Clarke, returns to the distant conflict between the Eloi and the Morlocks in a story that is at once an exciting expansion, and a radical departure based on the astonishing new understandings of quantum physics.
About the Author
---
Stephen Baxter is an acclaimed, multiple-award-winning author whose many books include the Xeelee Sequence series, the Time Odyssey trilogy (written with Arthur C. Clarke), and The Time Ships, a sequel to H. G. Wells's classic The Time Machine. He lives in England.