Search for Books // Busca por nombre, autor o ISBN
Losing Brave (Hardcover)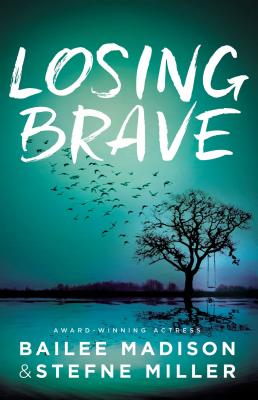 $19.79

Backordered (If needed soon, email or call to chack availability)
Description
---
Payton Brave's twin sister, Dylan, has been missing for more than a year. So has Payton's memory.
Amid the turmoil of her sister's disappearance, Payton feels lost as the one left behind. Her mental state wrought and reckless, she tumbles from the graces of popularity to the outskirts of high school society, where she attracts a rag-tag group of friends--and a troubling romance with her sister's boyfriend, Cole.
Though Payton remembers nothing of the day Dylan disappeared, she must pry into her own mind when another missing girl's body is recovered from a nearby lake, the victim's features eerily similar to Dylan's. The further Payton presses into the recesses of her memory, the more danger surrounds her. The darkness around her sister's disappearance grows and the truth becomes more and more unbearable.
What she finds might just cost Payton her life.
Losing Brave:
Is written by award-winning actress Bailee Madison (Once Upon a Time, Bridge to Terabithia) and Reader's Choice Award Finalist Stefne Miller
Features forbidden romance, intense action, and high-stakes sacrifice