Search for Books // Busca por nombre, autor o ISBN
The Cross and the Switchblade: The True Story of One Man's Fearless Faith (Abridged / Paperback)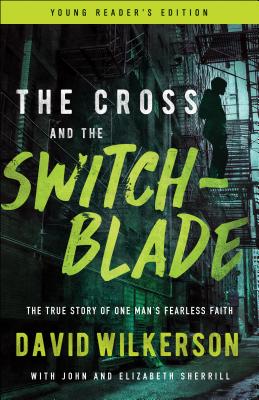 $12.99

Usually ships in 1-5 Days
Description
---
The True Story of a Man Who Risked It All for God

With over 15 million sold, this modern-day classic is now available in a new edition especially for young readers ages 9 to 12, complete with 30 illustrations that bring the story to life. This riveting story follows the young David Wilkerson--then a simple country preacher--as he risks everything, including his life, to go to the heart of New York City to bring the gospel to the violent gangs and drug users who were taking over the streets. The courage, resilience, and faith of this young preacher will inspire a new generation of readers as they see how God's love can pierce the darkest of circumstances and save those who we think are beyond saving.

Let this powerful story show the young people in your life how God can use anyone with faith to do the impossible.
About the Author
---
David Wilkerson (1931-2011) founded Teen Challenge and World Challenge and was the founding pastor of Times Square Church in New York City. He authored more than forty books and ministered around the globe. On the day of his death, he was still ministering.John and Elizabeth Sherrill, coauthors of numerous classics and two of the cofounders of Chosen Books, have traveled the world in search of stories that reveal the power of God.