Search for Books // Busca por nombre, autor o ISBN
The Guardians (Paperback)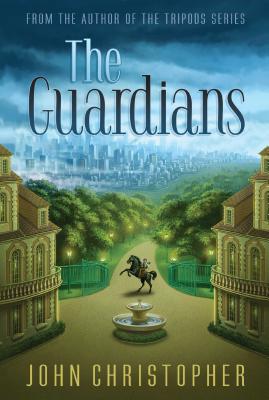 $8.79
Email or call for price
Description
---
In a world where two nations rule all, Rob must find a way to live among them both in this futuristic story from the author of the Tripods series.

In the future, the world has been divided into two societies. One is the Conurb—a sprawling, modern city where technology rules and people live with only the bare minimum they need to survive. The other is the County—a land of green fields and beautiful mansions, where the people have turned back the clock to a pristine past.

Rob has always lived in the Conurb, but after he is sent to a terrible boarding school, he decides his only option is to take a chance and cross the Barrier into the unknown world of the County. There he meets another boy who introduces Rob to the very different society, and all the wondrous things that come with it.

But even though Rob wants to believe that the County is a utopia, he begins to learn about the darkness that lurks beneath the smiles of his new family and friends. And when sinister secrets are revealed, Rob is forced to make a choice: stay in the County, where everything is a perfect lie, or return to the Conurb, where life is hard, horrible, and real.
About the Author
---
John Christopher was the pseudonym of Samuel Youd, who was born in Lancashire, England, in 1922. He was the author of more than fifty novels and novellas, as well as numerous short stories. His most famous books include The Death of Grass, the Tripods trilogy, The Lotus Caves, and The Guardians.