Search for Books // Busca por nombre, autor o ISBN
My Highland Lover - A Scottish Historical Time Travel Romance (Highland Hearts - Book 1) (Paperback)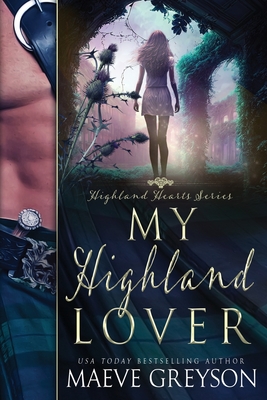 $17.24

Usually ships in 1-5 Days
(This book cannot be returned.)
Description
---
She jumps back through time to prove a point-not to lose her heart. As the proprietor of a homeopathic store in rural Kentucky, modern day Trulie Sinclair knows her neighbors think she is strange-but they have no idea how different she really is. Trulie was born in thirteenth-century Scotland to a gifted bloodline of time travelers. When she finally relents to her grandmother's nagging and returns to the past, Trulie literally lands on Gray MacKenna's broad chest. And just as his alpha male looks send ripples through her body, a fierce attraction tempts their hearts. After his parents' murder, Gray is consumed with thoughts of revenge. As the new chieftain of the MacKenna clan, he has reason to believe there's a traitor in his midst, and nothing-not even the bonny lass who suddenly drops from the sky-can distract him from his single-minded pursuit of the culprit. But when Gray learns that this sassy beauty possesses gifts beyond the sparkle in her eyes, he allows his gaze, and his heart, to linger. While he hunts for the murderer, Gray finds in Trulie a precious partner-and a timeless love. If you love steamy, can't put the book down romances about ancient Highland warriors and the modern day women who tame them, then this is the story for you Meet the time-traveling Sinclair sisters and their stubborn matchmaking granny as they take thirteenth century Scotland by storm Previously published in 2015, this revised edition with its fresh new cover and updated content is now available in paperback for the first time Highland Hearts Series
My Highland Lover
My Highland Bride
My Tempting Highlander
My Seductive Highlander.